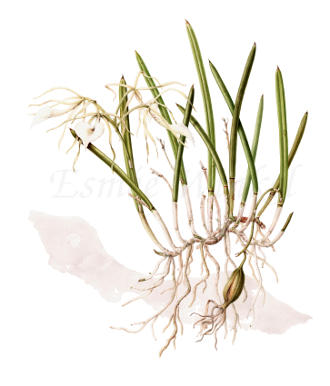 View a selection of available originals here.
Please visit regularly as the art collection stea
dil
y grows.
It is also possible to commission me for new
botanical
artwork. However, there currently is a waiting list. Minimum framed size artwork is 30x30 cm (11.8x11.8 in) and prices start at €2500. Art can also be ordered for specific walls and spaces and custom sizes are possible. What can I do for you?
If you would like to learn more about commissioning me for
botanical artwork, contact my studio at

Instagram and Facebook offer you
a more up to date impression into the studio.